DESIGNER TAKEOVER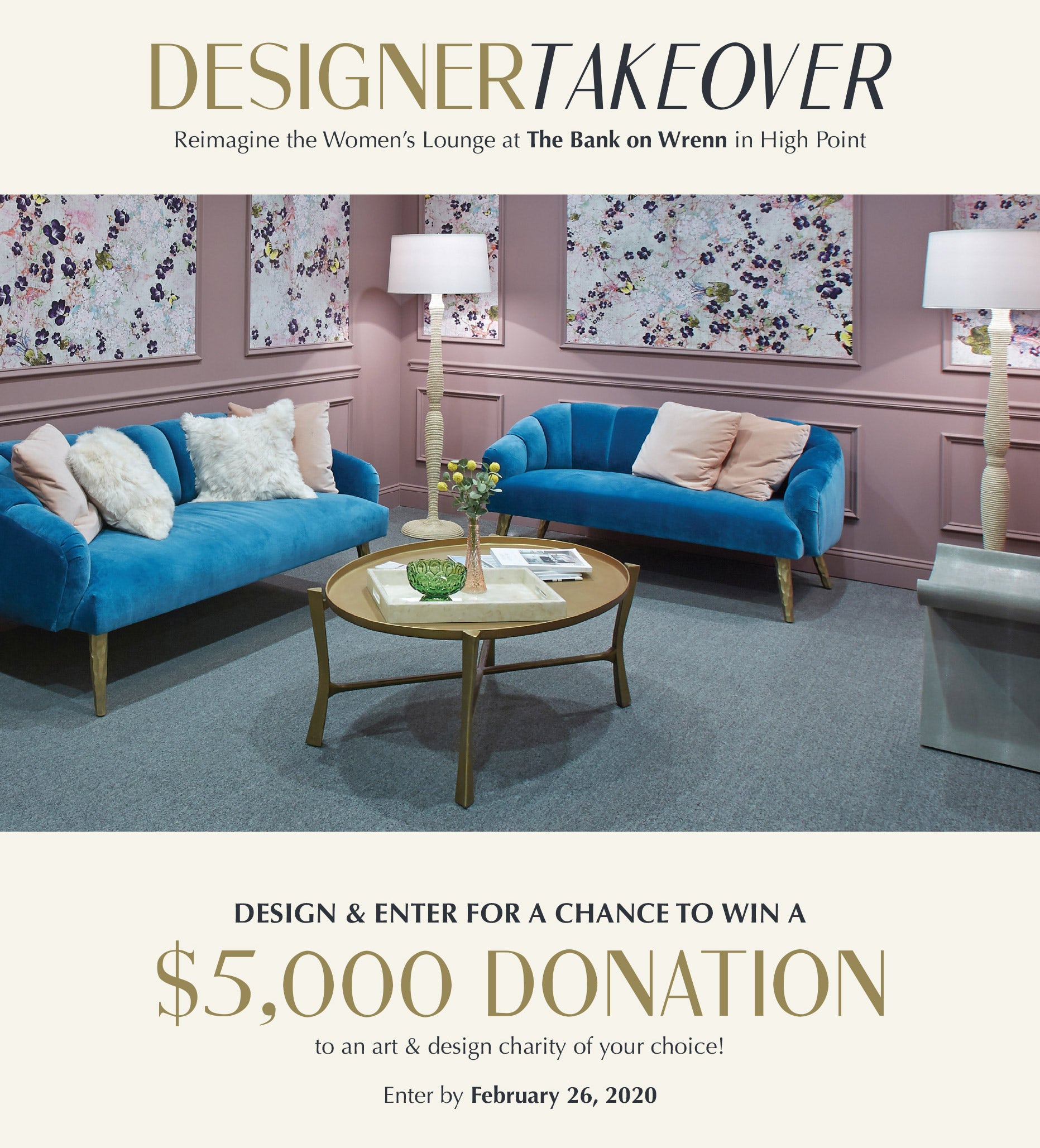 Reimagine the Women's Lounge at The Bank on Wrenn
We're calling for professional interior designers to reimagine the Women's Lounge for a chance to takeover the lounge during High Point Spring Market. A must-see room for everyone on a tour of The Bank on Wrenn, this is your chance to let your design shine and win a $5,000 donation.
Email your entry to contest@madegoods.com by February 26, 2020 and the winner will be announced on March 9, 2020.
Voting will take place on Made Goods' Instagram account @madegoods.

NO PURCHASE IS NECESSARY TO ENTER OR WIN. A PURCHASE DOES NOT INCREASE THE CHANCES OF WINNING.
CONTACT
ADDRESS
BANK ON WRENN
203 N. WRENN ST. (AND DR. MLK JR. DR.)
HIGH POINT, NC 27260
MORE INFO
Dates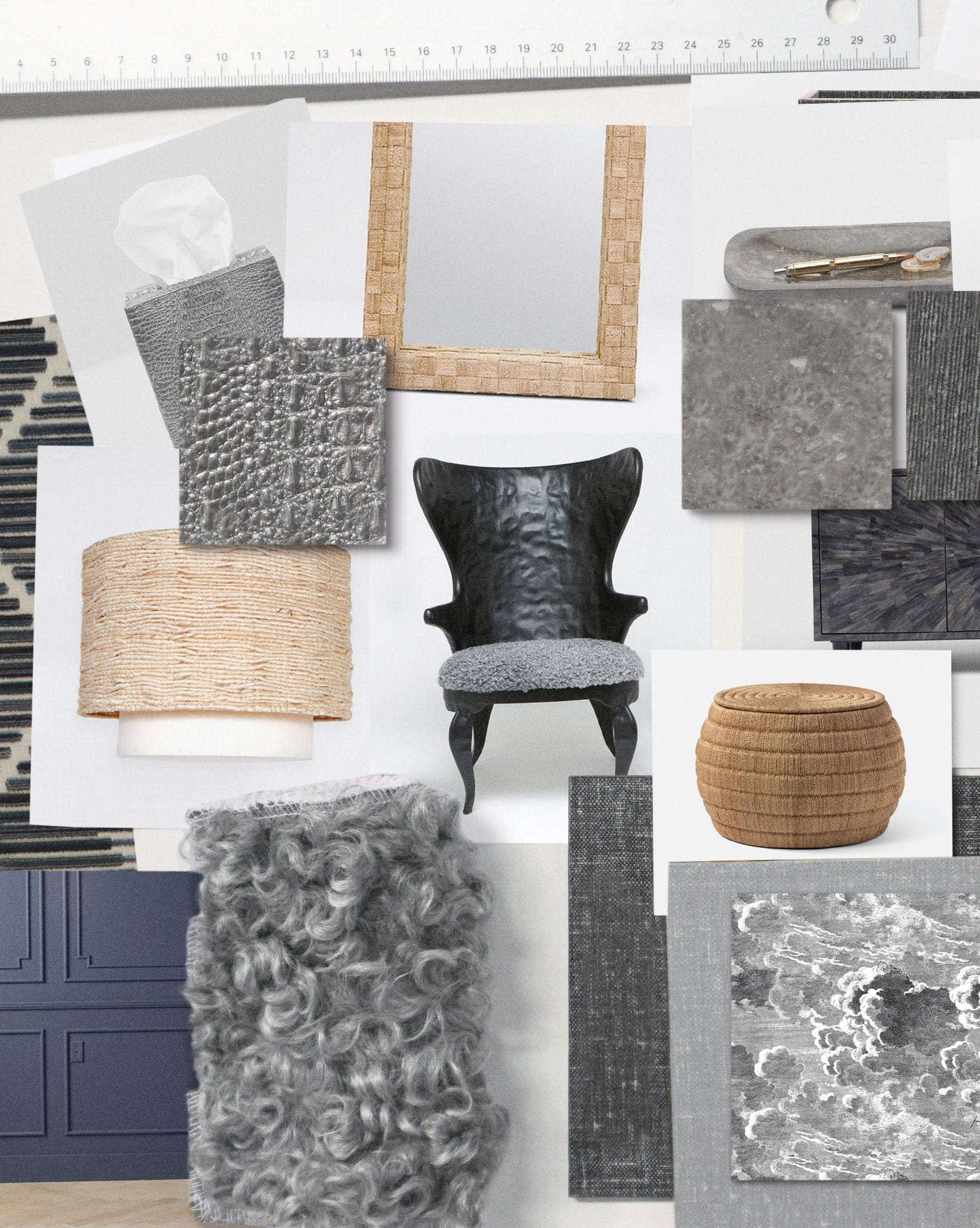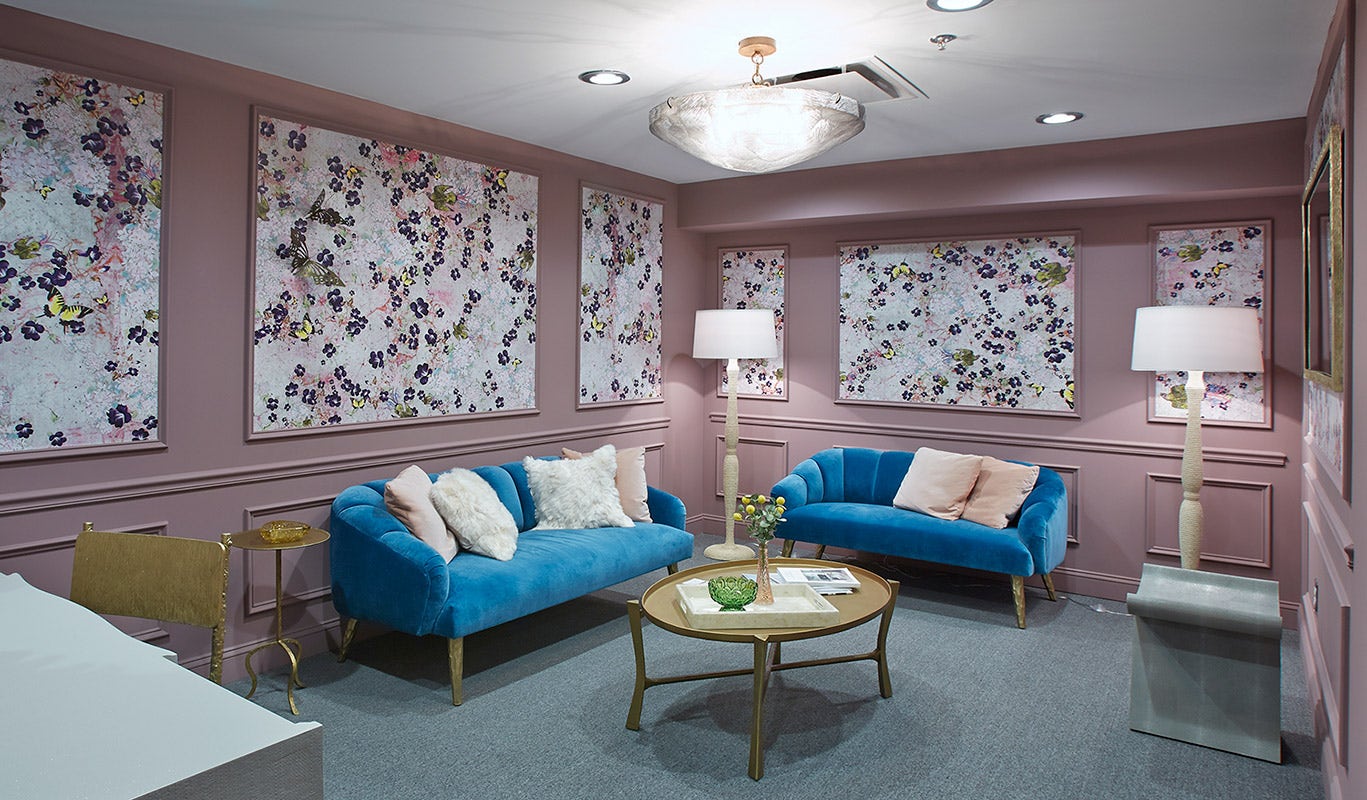 Please review the official rules below.
NO PURCHASE IS NECESSARY TO ENTER OR WIN. A PURCHASE DOES NOT INCREASE THE CHANCES OF WINNING.

How to Enter: Beginning February 3, 2020, at 12:00 AM ET through February 26, 2020, at 11:59 PM ET, submit your room design in a one-page pdf or jpeg format to the email contest@madegoods.com. The submission may be a rendering, a painting, sketch, etc., of the reimagined Women's Lounge. In the event Made Goods does not receive any eligible entries, the brand has the right to cancel the Designer Takeover. All questions may be directed to contest@madegoods.com. Prizes: One (1) Winner will receive a $5,000 charitable donation toward an art or design-related cause in their name, opening reception on Friday, April 24, 2020, and an exclusive dinner invitation for Winner and guest at The Bank. The specifics of the prize shall be solely determined by Made Goods/Ardmore Home Design (AHD).
Eligibility & Entry: The Designer Takeover at The Bank is open to professional interior designers and specifically to those who plan to attend the Spring 2020 High Point Market. Designers are to reimagine the Women's Lounge according to the room specifications given by Made Goods. The Winner must be available to lead the installation at The Bank. The entry must fulfill all Takeover requirements, as specified, to be eligible to win. Entries that are incomplete or do not adhere to the rules or specifications may be disqualified at the sole discretion of Made Goods. Limit one (1) entry per person, and entry must include Designer's name or business name, contact number, email address, and Instagram handle.
The Bank on Wrenn's Women's Lounge dimensions/square footage is as follows: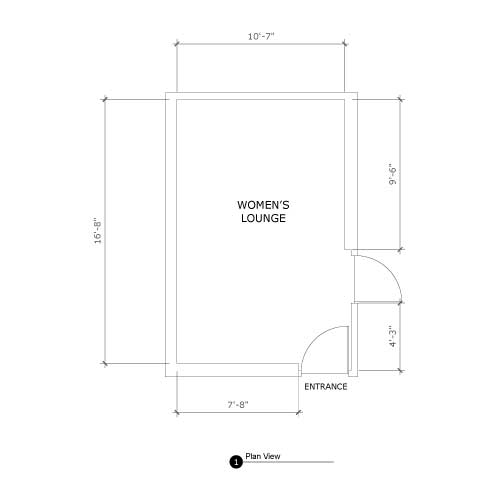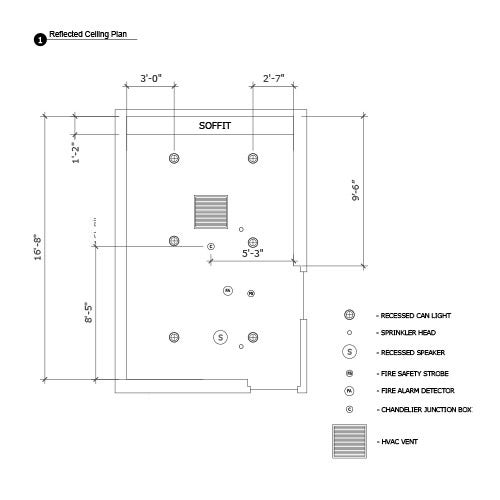 Conditions of Participation: Designers are to reimagine the Women's Lounge using only Ardmore Home Design Group brands (Made Goods, Pigeon & Poodle, Blue Pheasant, and Thucassi). Designers are allowed to specify all other design elements for the Women's Lounge from vendors of their choosing. Design elements include, but are not limited to, textiles, wall coverings, and art options. Ardmore Home Design will offer a design stipend of $2,000.00 to the Winner to off-set design element costs. To receive the stipend, the Winner must provide all receipts. The Winner will have a chance to coordinate with the Made Goods visual team to consult on the installation needs. The Winner or designated proxy is responsible for the onsite installation at The Bank between the dates of April 1, 2020, to April 20, 2020. Made Goods will offer the Winner up to a $500.00 airfare credit to assist with travel costs to The Bank in High Point, N.C., for installation. The Bank on Wrenn address is at 203 N. Wrenn St., High Point, N.C. 27260.
Voting & Winner Selection: Each entry will be posted onto Made Goods Instagram account for voting purposes. Entries that garner the most engagement on the Made Goods Instagram account will be in consideration for the semi-finalist round. The Winner will be selected via community vote from a Made Goods panel of judges from the semi-finalist group. The Winner will be notified via email within five (5) days of the contest closing and announced to the public by March 9, 2020.
Rights Granted by You: By submitting this content (e.g., photo, video, text), You understand and agree that Made Goods, anyone acting on behalf of Made Goods and Ardmore Home Design shall have the right, where permitted by law, to print, publish, broadcast, distribute, and use in any media now known or hereafter developed, in perpetuity without limitation, your entry, name, portrait, picture, voice, likeness, image, statements about the Designer Takeover, and biographical information for news, publicity, information, advertising, public relations, and promotional purposes. Without any further compensation, notice, review, or consent. By entering this content, You represent and warrant that your entry is an original work of authorship and does not violate any third party's proprietary or intellectual property rights. If your entry infringes upon the intellectual property right of another, You will be disqualified at the sole discretion of Made Goods. If the content of your entry is claimed to constitute an infringement of any proprietary or proprietary intellectual rights of any third party, You shall, at your sole expense, defend or settle against such claims. You shall defend, and hold harmless Made Goods from and against any suit, proceeding, claims, liability, loss, damage, costs or expense, which Made Goods may incur, suffer, or be required to pay arising out of such infringement or suspected infringement of any third party's right.
Limitation of Liability: By entering, You agree to release and hold harmless Made Goods/Ardmore Home Design and its subsidiaries, affiliates, advertising and promotion agencies, partners, representatives, employees, and directors from any liability, illness, injury, death, loss, litigation, claim, or damage that may occur, directly or indirectly, whether caused by negligence or not, from: (i) such entrant's participation in the Designer Takeover at The Bank and/or his/her acceptance, possession, use, or misuse of any prize or any portion thereof; (ii) technical failures of any kind, including, but not limited to, the malfunction of any computer, cable, network, hardware, or software, or other mechanical equipment; (iii) the unavailability or inaccessibility of any transmissions, telephone, or Internet service; (iv) unauthorized human intervention in any part of the entry process or the Promotion; (v) electronic or human error in the administration of the Promotion or the processing of entries.
Sponsor: The sponsor—Made Goods/Ardmore Home Design, 768 Turnbull Canyon Rd., City of Industry, CA 91745
Facebook & Instagram: This contest is in no way sponsored, endorsed, or administered by, or associated with, Facebook or Instagram.
Thank you for visiting Made Goods. We are revamping our website and offering more online ordering capabilities to make your shopping experience even better. You are now able to set up an account that includes the ability to order online. To proceed, please reach out to collateral@madegoods.com requesting an account and provide an email address to use for login. You will receive a confirmation email within 48 hours confirming the new account setup.